As you all know, I made the Ozark trip with TheBoss and Mr.M. What some of you all don't know is that I severely bruised my tail bone over a month ago and re-injured it a week before the trip. I really didn't think I would make the trip even though I have a very nice seat. All I did was worry about the pain. It even hurt to sit in chair or in my truck.
Not wanting to miss the trip I started thinking about purchasing a very high dollar seat. I did some research and found some good reviews on a product called the AirHawk. With only a few day left until the trip I bought one and had it next day aired to me. When I got it, I didn't see how it was going to work. I followed the instruction and took it for a test ride. It felt okay but the jury was still out.
The first day of the ride I was still getting used to it, airing it up and down. It helped but it was still a little uncomfortable. After playing with the inflation I got it just perfect. On the ride home I felt great and like I could keep on riding.
If you are looking for something to help out on the real long rides, this may just be for you.
This is the medium size. Here it is out of the box.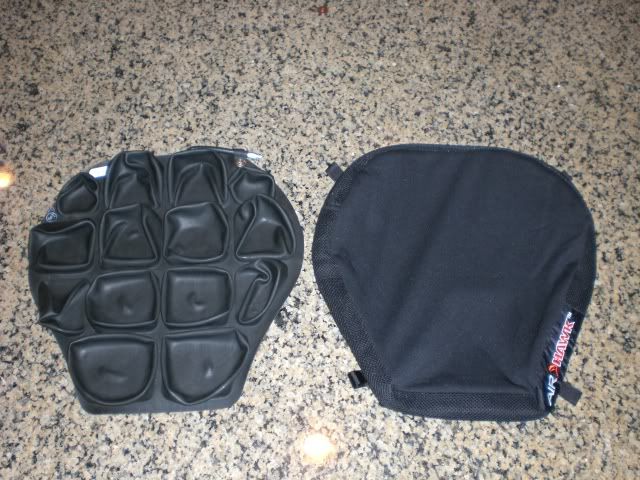 Fully aired down.
Fully aired up.
The amount of air needed for me to feel great.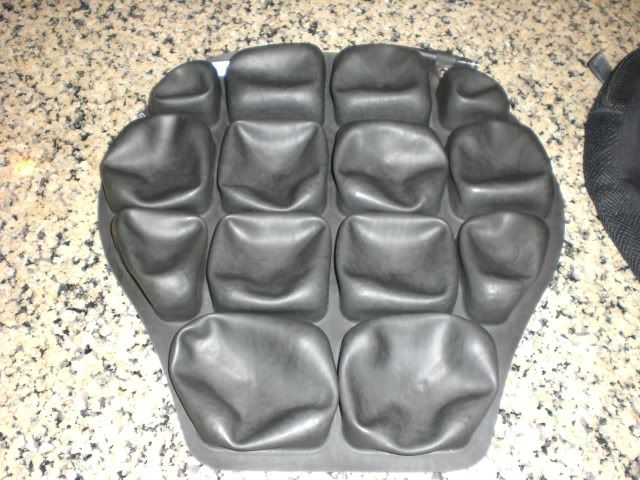 On the bike.