No Destination Trip Product Review.

As some of you know September is when I take my "No Destination" trip with a fellow retired Marine. We do not do the hotel thing ( yes Jeff that was a cheap shot ), at best we use campgrounds but have been known to just sleep in the woods. So my gear has to be more to the camping or outdoors style. And I usually do some type of trip report, or gear report showing you how much gear you can pack on a bagger. This year I thought I would do something a little different in as I would pick a few of what I think are key products, or gear that can be used on the road and review them. Since my last trip a year ago, I have been researching equipment that I either wanted to upgrade, or also have it part of my "Bug-out" bag.
The focus or theme this year was "Size Matters" LOL mainly finding compact gear that gave you the same capabilities as full size gear. For me personally this served two purposes, one I have a rule with my bug-out bag.... I have to be able to carry it. And two as we all know space is limited on a motorcycle. With that in mind this year I chose 4 pieces of gear to review. Two additions, and one upgrade to my bug-out bag, and a piece of gear that I used before but had issues with. To be fair it was a manufacturing defect so I returned it and was given a new one, so this would be my first opportunity to retest it. So that aside, I was pretty stoked to be testing 3 brand new pieces of field gear.
This year's gear list for testing is as follows: ( click for link to product )
ColemanMAX self inflating sleeping mat with inflatable pillow.
*
Sea to Summit 20 liter kitchen sink.
Sawyer Squeeze filter SP131.
Optimus Nova+ multi-fuel camp stove.
* Retest / Link shows similar equipment, exact equipment may be no longer available.
So let's get on with the review........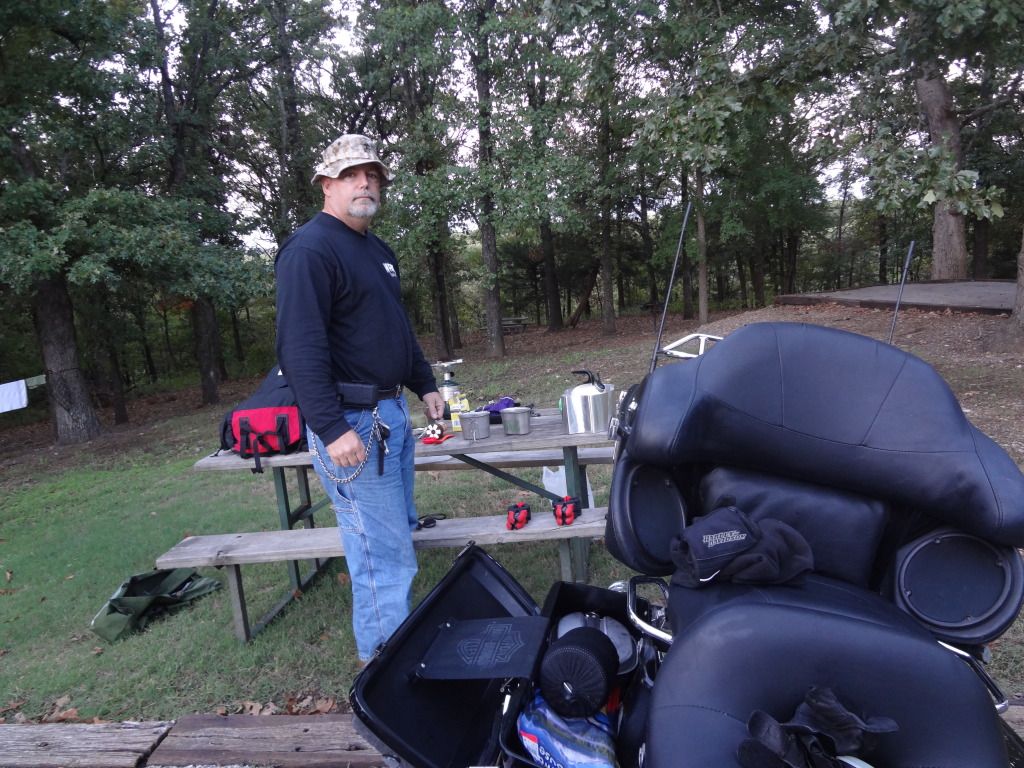 First at bat we have the ColemanMAX self inflating sleeping mat with inflatable pillow. A few years ago I bought one of these and the first night it deflated in less than 30mins. After closer inspection the next morning it was discovered that the mat had a hole in an unsealed seam. ( manufacture defect ) So I ended up being very selective on tent placement the rest of the trip. Well I returned it and was given a Brand spanking new one, so I added it to the test group this year. It is very rugged looking and the material is robust enough to last a few seasons. Heavy straps attached to the mat itself with a nice buckle. Over all a well built mat!!!! As you see the only photo, other than stock internet photos I have here is the one with it on the back my bike rolled up with my military issue iso-mat. It's a good thing I brought the iso-mat also as the ColemanMAX is a POS!!!!! It leaked down within 30 mins, and I could not find any visible leaks. It went in the first dumpster I could find. I do not recommend this product, and If you already have one I wish you better luck than I had with it.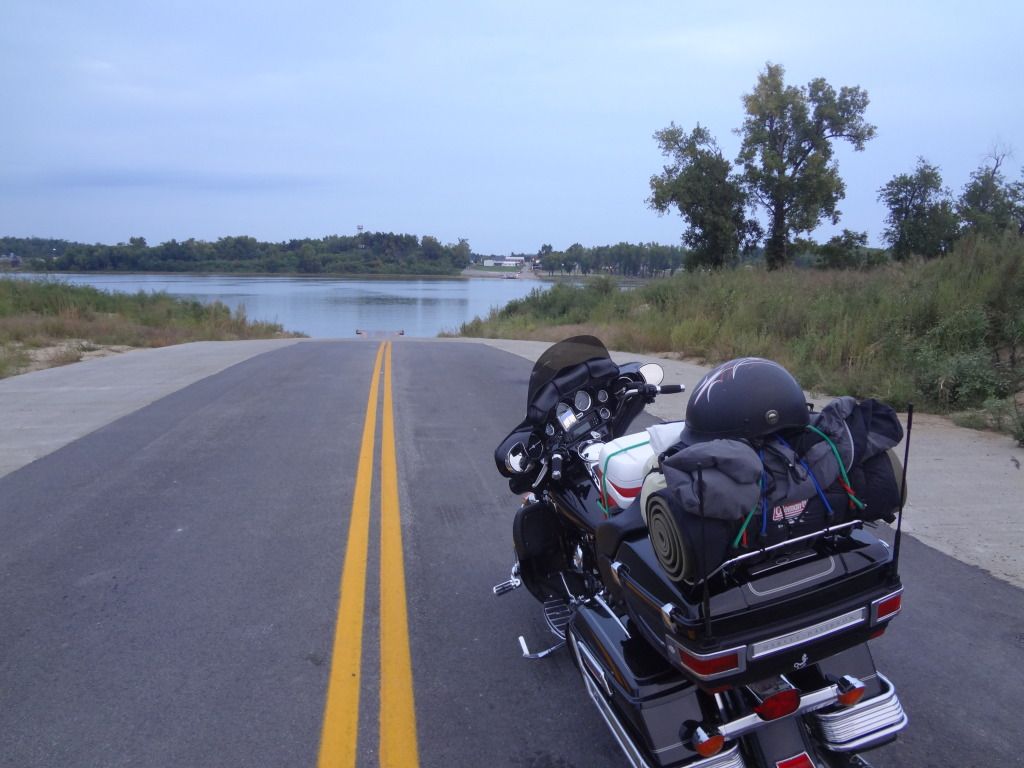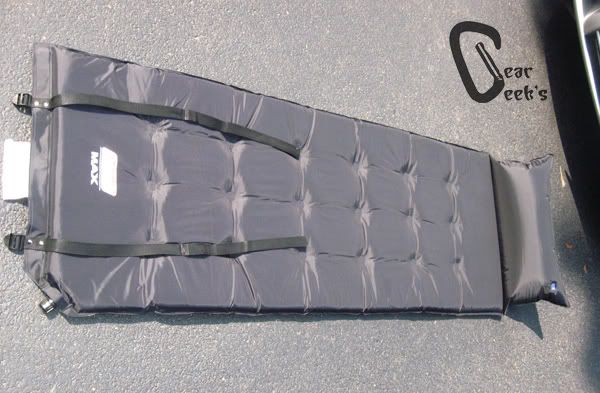 The next piece of gear I will discuss is the Sea to Summit 20 liter kitchen sink. This is something my wife found at Gander Mountain of Knoxville. When I first seen it, I thought OK.... what am I supposed to do with it? And the more I thought about it, the more obvious the answer(s) to that question was. One of the criteria I go by when choosing gear is "does it have more than one function?" and in my world the more functions a device has the better. And in the case of the Kitchen sink it has a bunch of possibilities. While mainly designed to serve as a wash basin for either personal hygiene or washing dishes after a meal, that just scratches the surface for what you can use it for. Transport water, pack wet clothes to keep everything else dry, are just a few. Some people use the smaller ones for dog water bowls when camping with pets. It comes in a few sizes and I got the biggest one so you have choices in that aspect. Another amazing feature is that the 20L version is basically a 5+ gallon bucket that you can pack in supplied bag the size of a CD case. I was very impressed with the construction of the thing, the shear engineering of it, and the fact that it had multiple uses. On this trip I used it to wash out of, wash dishes, we put it in my tourpak to hold ice from town to the campsites. At one site we put 20lbs of ice and some barley pops in it and used it as a beer bucket. This may replace my cooler on future bike trips....... Or at least end the need for me to bring a cooler.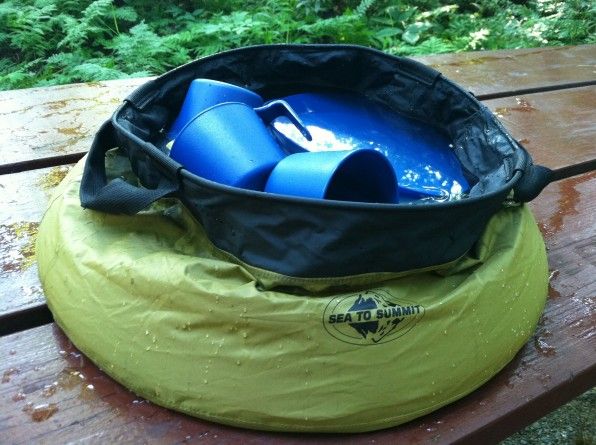 Up next we have something I have done quite a lot of research over the years on. Having traveled globally the need for clean water is pretty high on my list. I have either used, or researched just about every type of water purification and filtering on the planet to include reverse osmosis. And while many good products are on the market it was hard to find something that was compact and simple to operate. Yet not cost big bucks.... That was until a fellow hiker told me about Sawyer filters. If a smaller, simpler, cost effective system exists I wish someone would tell me. It is based on the same process of blood dialysis machines, I think the company used to or also does those. As you can see from the photos it is very compact and light. And the good thing is you don't have to disassemble to clean. All you do is back wash the filter and continue on. And don't let the small size fool you, they advertise it is good for over a million gallons!!!!! And the best part is you can pick one up for around 50 bucks. It screws on to most soda bottles or you can use one of the three different size bags that comes with it. I almost did not bring it with me as I thought why??? We will be mostly stick to campgrounds. Good thing that I did.... We stayed at one site and were told that the water quality was questionable and that it would be best to boil or bring in bottled. We just filtered the water with the filter and kept on rolling. I really, really, really like this product and I will be ordering a few more just to have. Here is a link to a
video
showing the system. Did I tell you I like this thing? Seriously if you travel overseas on business trips or mission trips with your church this would be good to have with you as you really can't trust even the bottled water in some countries.
My final product for review I was most excited to use when I got out camping. I have been wanting to upgrade camp stoves for a while. Up until this point I have two systems, both of them coleman, one is a full two burner propane stove that oddly enough fits perfectly on the luggage rack on my bike. As those at Herdstock 1 can verify. And my second system is a single burner, which in my opinion is not very stable and I have donated more than a few meals to the local wildlife when the whole system tumbled over. I wanted something that I would not be limited when it came to fuel. I also wanted something that was more compact... starting to see a theme here with that last statement. What I ended up with, unless someone steals this one is the last camp stove I will ever own... or at least the last I will ever need. The Optimus Nova+ multi-fuel camp stove, this company has been around forever and make some of the best stoves on the market period... This thing packs down very small into the supplied stuff sack. VERY rugged and once you understand the system, is easy to use. Now notice I said "once you understand", there is a small learning curve with stoves of this type. Once you attempt to use it, dick around and soot the thing up so you have to clean it, get pissed, cuss and decide maybe I should read the friggin instructions it's pretty simple. So on day two of the trip me and this stove became friends... While not as simple as propane or butane systems. The size and versatility more than make up for the added steps in operation. Now I used Optimus fuel bottles, but you can use just about any of them. I brought three with me one 0.6Liter bottle and two 1.0Liter bottles full of white gas. I started out using the 0.6Liter bottle and cooked two meals a day, plus heating up wash water each meal, and at night. And on day 6 of the trip I still had enough fuel in the 0.6Liter bottle to cook maybe two more meals. I did not have to use any of the bigger bottles. That was very impressive to me as I was told that I would need to pack lots of fuel as they were gas hogs. Now I imagine if I was trying to heat a 5 gallon pot of soup or water each day my mileage would be different. But we mainly ate dehydrated bag meals, and canned food. We did treat ourselves one evening and fried up some spam. This is a highly recommended item if you are looking for a serious camp stove, and I give it two thumbs up.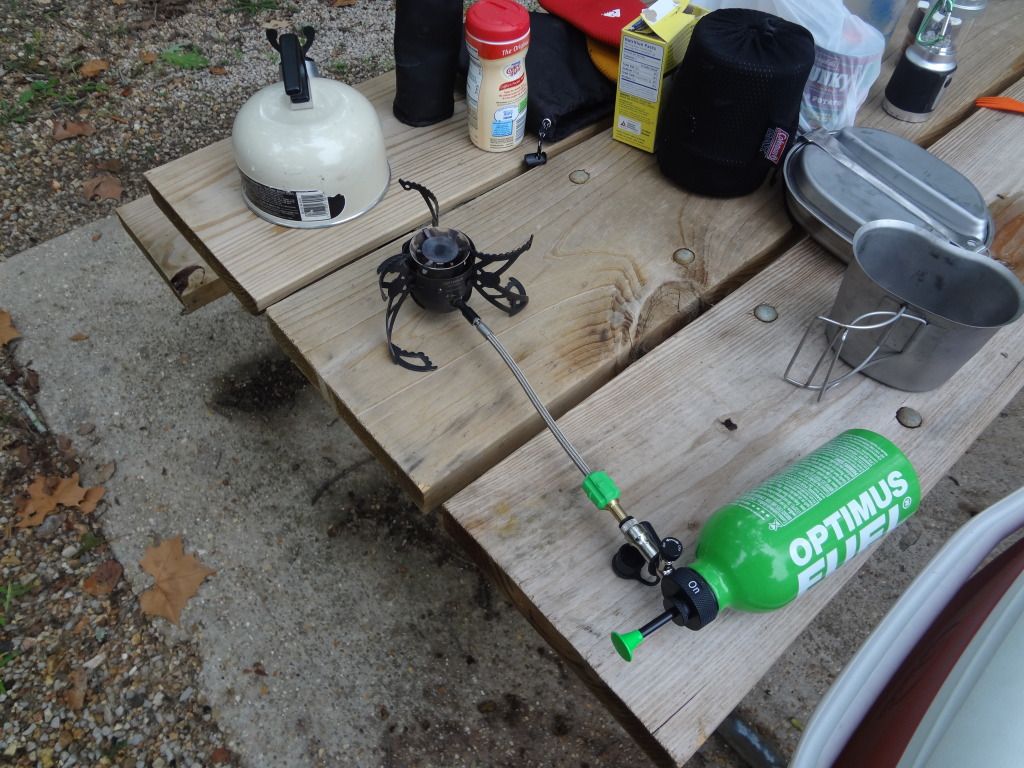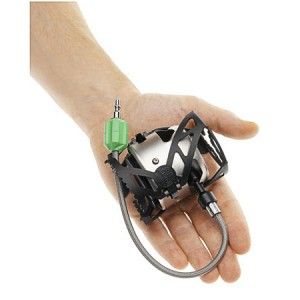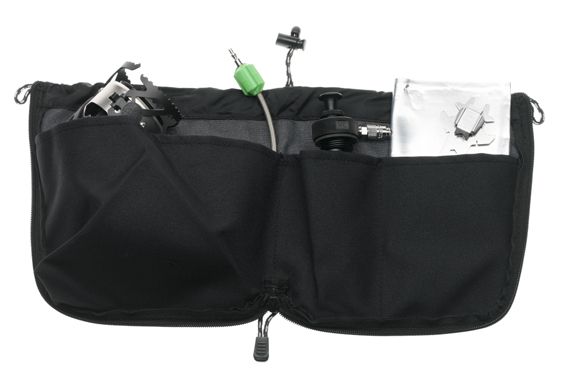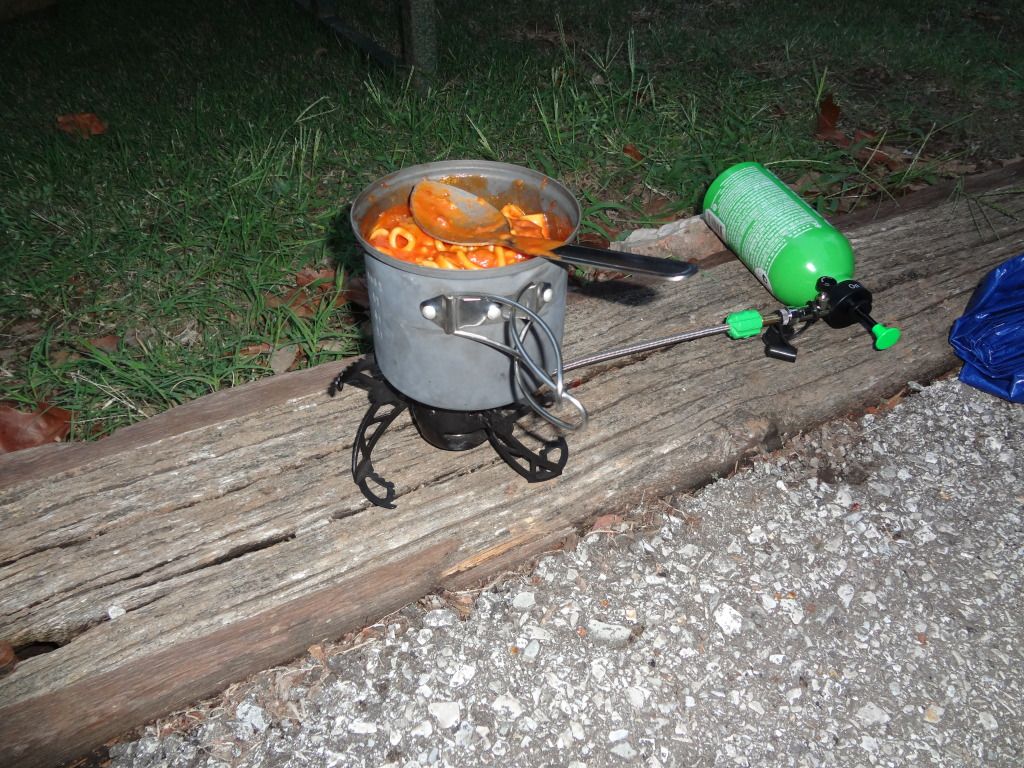 I was pretty pleased with test gear on this trip, with the exception of the sleeping mat I was pretty impressed. So after 7 states and a bunch of miles this trip is in the books. The next few months I will be looking at all the gear I used on this trip and adjusting my load plan for my bike. Next will be identifying what gear I can modify, replace, or upgrade for the next trip. Hopefully I will have some new items to share with you next year.
Until then Ciao and see you on the road....
DevilDog -OUT-