Here is my Limited, Merlot/Cherry. It's still stock except for some pegs etc.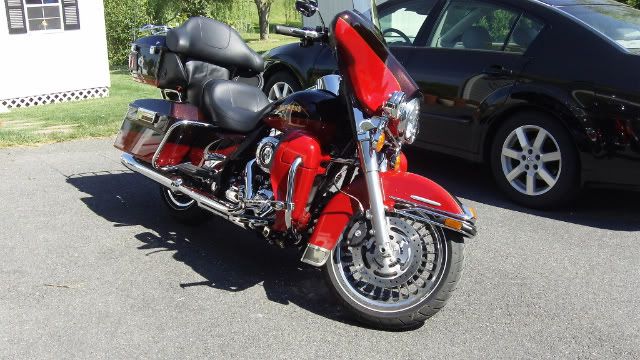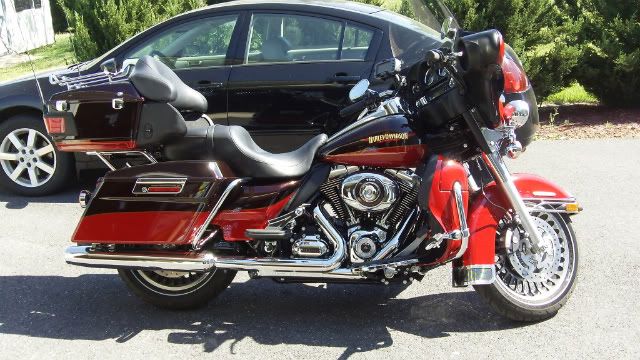 I just got back from a 2000 mile run and got right at 40. Low was 38 in mountains and high of 42 coming down from Lake Placid running 72. They say it will improve some as she gets broken in.
The stock seat is great for the wife but my butt on the left side needs some circulation after about an hour. Might get an Air Hawk pad.
Love the 103 and it pulls strong. This if my first bike with cruise and I really love if for cruising.