ok herdsters, came up with this a few minutes ago, thought I would share as it might come in handy for some of you, or it might be a stupid idea, but it worked for me.
was getting ready to change my primary chaincase fluid. had bike onlift, so as to set level per manual instructions.
didn't have a drainpan that would fit under there just right to avoid dripping on the floor, and didn't want to have to hold a funnel uner the primary while waiting for it to drain.
Soultion, a 1 gallon water jug (or a milk jug, same thing)
cut out part of the top, leaving the handle but removing 3/4 of the top half of the jug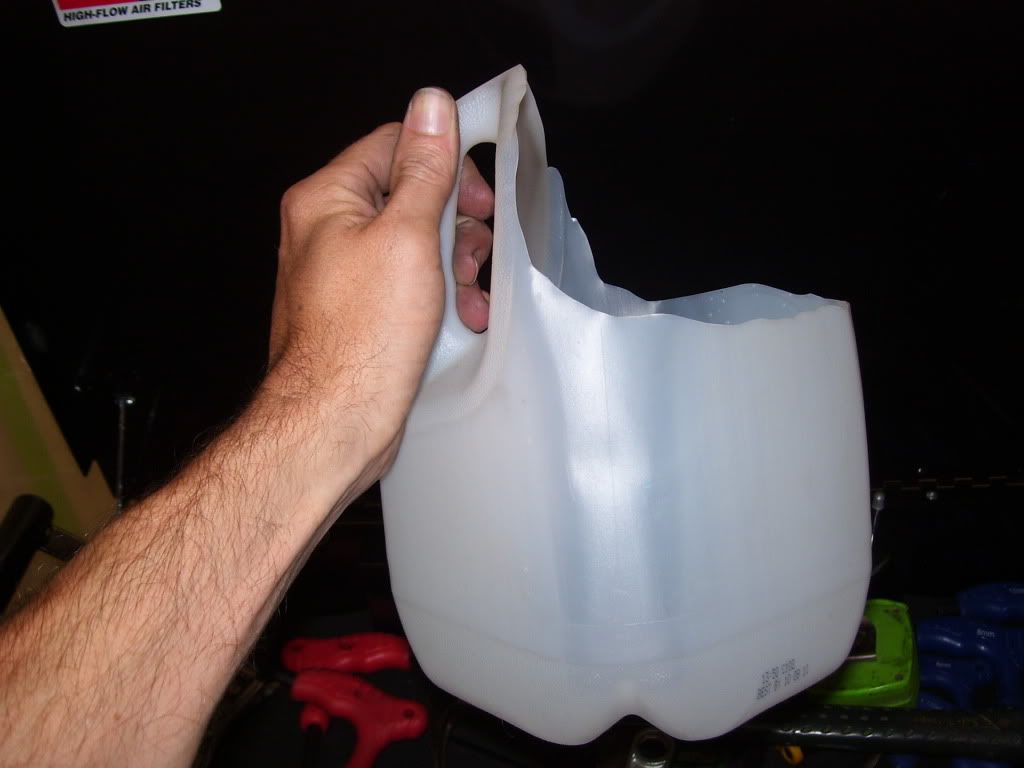 then slide it under the edge of the bike's primamry, once you have the drain plug loose enough you can remove it with your fingers. and another tip for you, this is a Torx T-27.....NOT a T25 like you find in many small tool kits.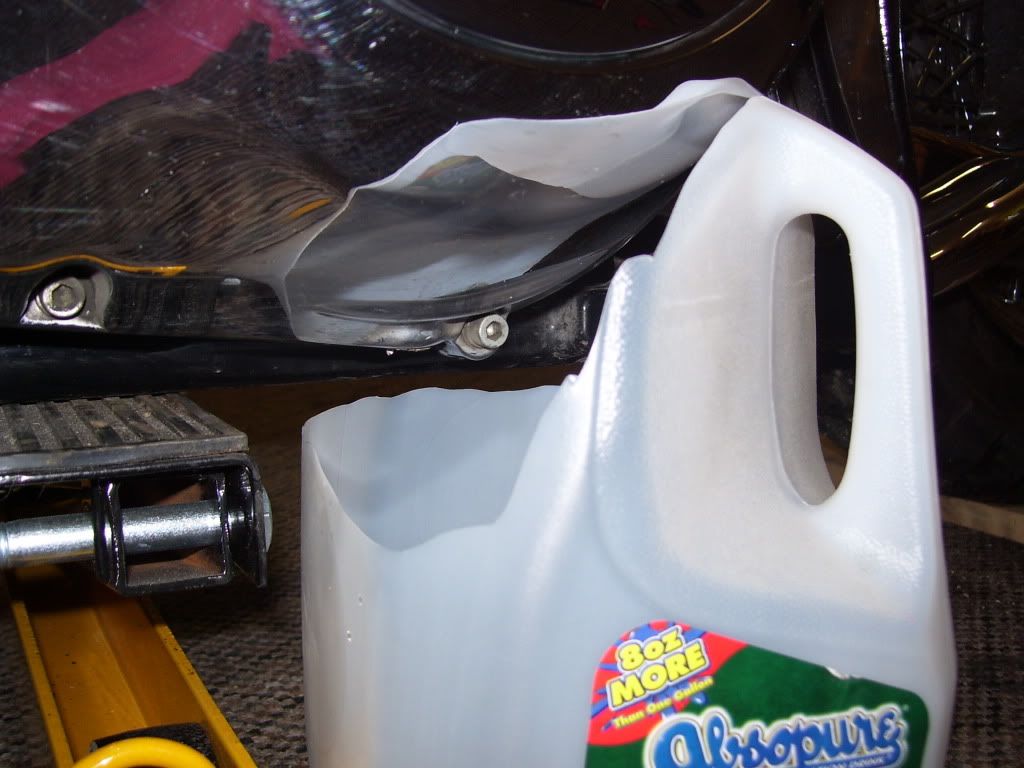 then finnish removing the drain plug and let it drain. while that is draining, you have time to inspect the magnetic tip of the plug, mine had minimal metal shavings on it, most likely just normal wear, and I mean very minimal.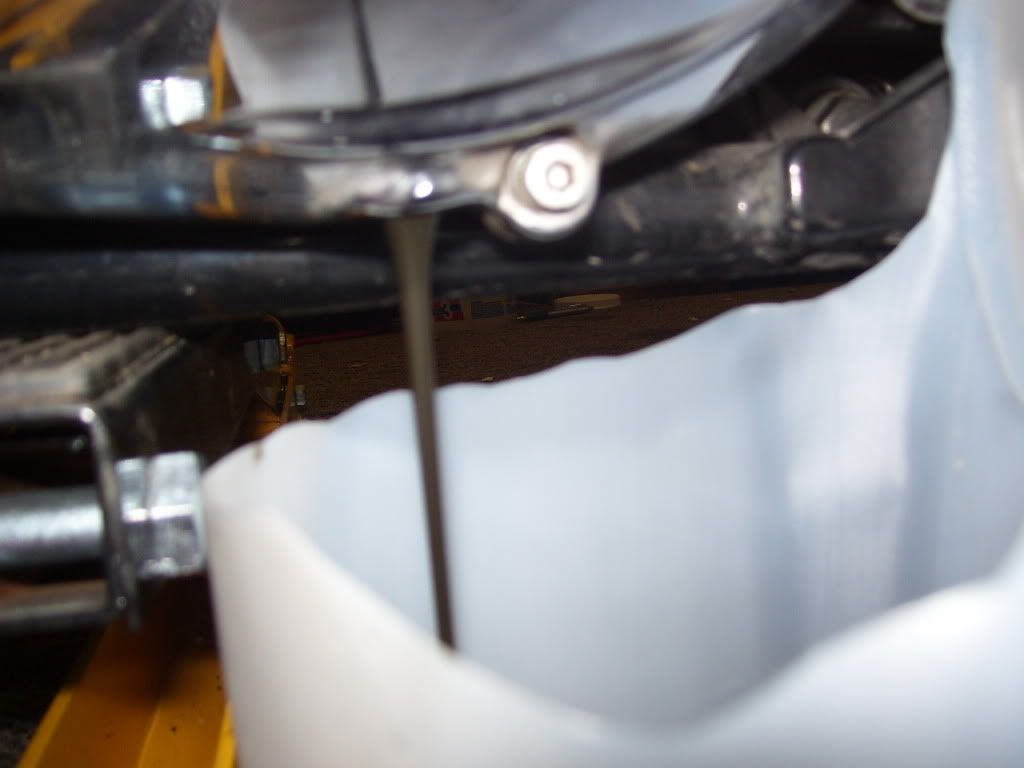 and there you have it, and you wont get killed by the OL for stealing yet another cake pan just to change oil :moo