Day dawned bright and cloudless, made a pot of coffee and @ 7:30 called my bud Osco to see what was on his "decompression day" agenda...
He picked up while rolling the Roadster out of his garage (talk about good timing!).
He agreed to ride down here to do the beach ride today, so we did.
Rode out and checked out Bradenton Beach and Anna Maria Island, then went south all the way down Longboat Key to St. Armands in Sarasota.
Perfect weather and temp.
Went into Cha-cha-Coconuts for lunch...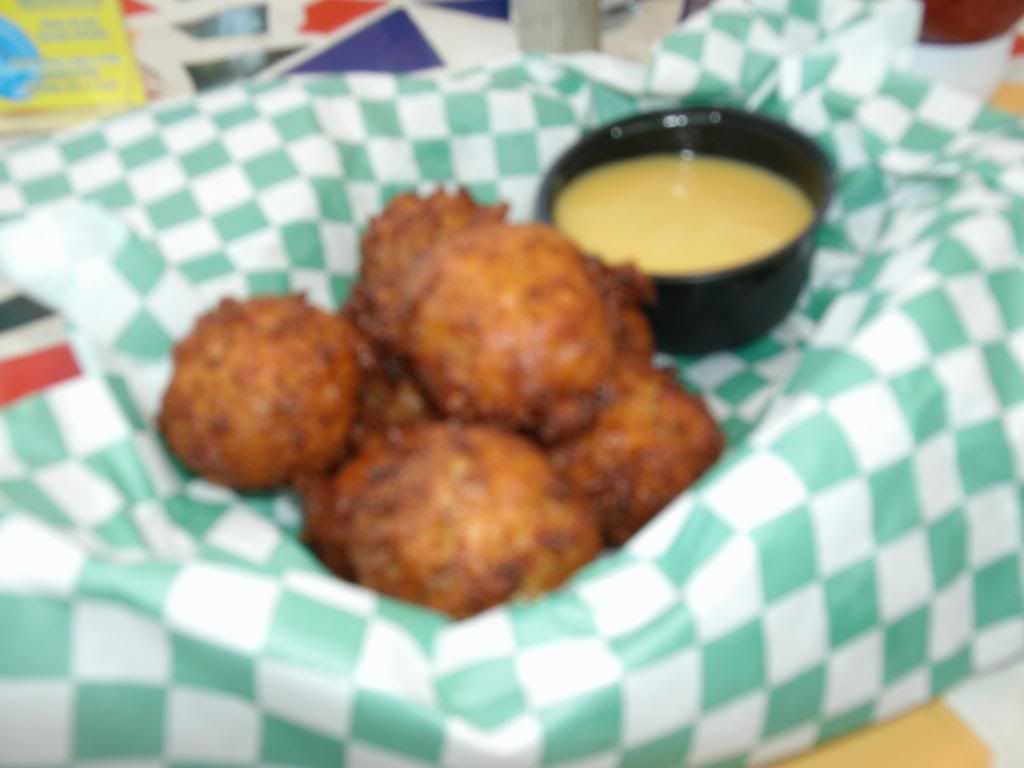 The scenery was amazing...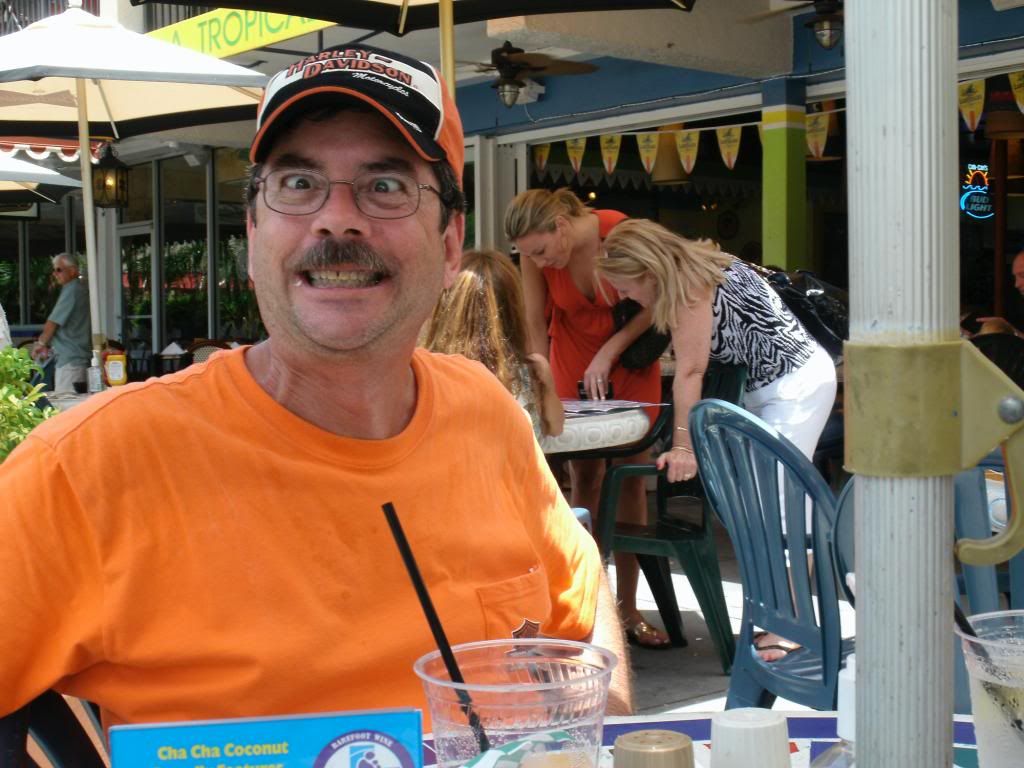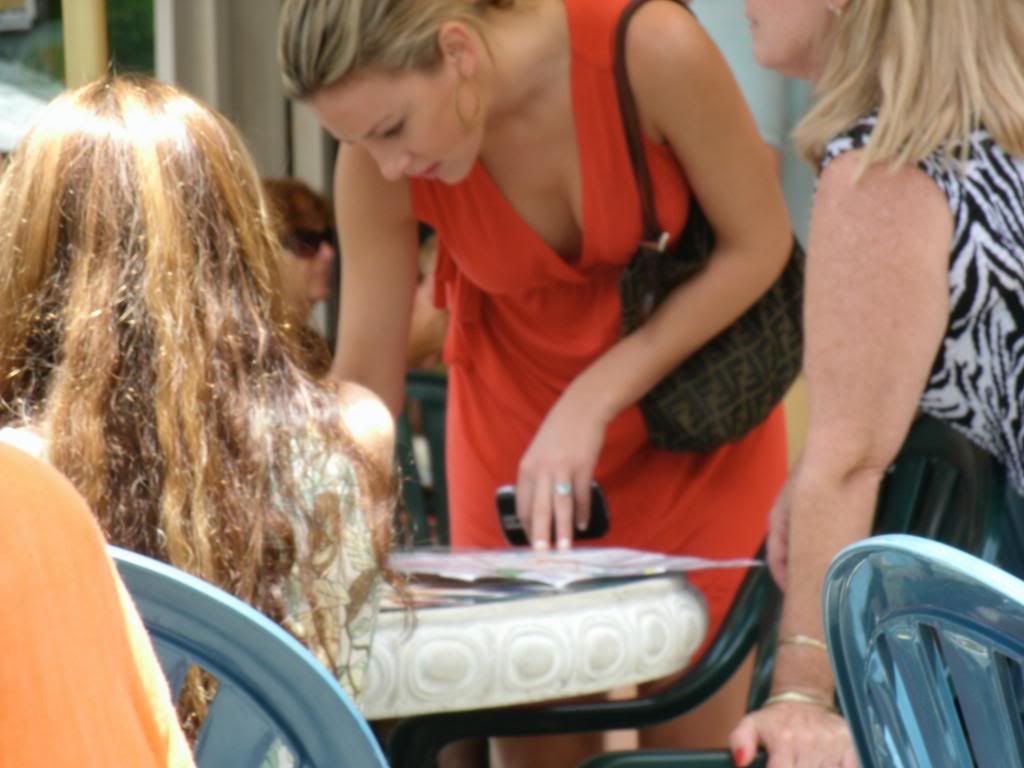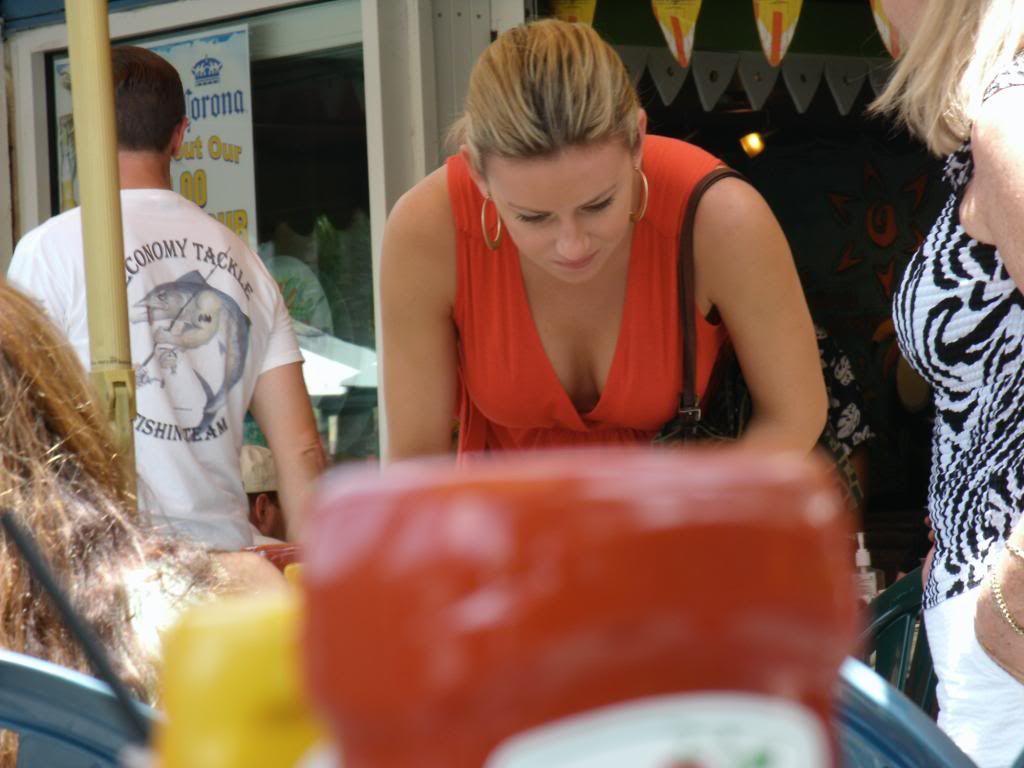 Food was good too... on the way back to the bikes we saw...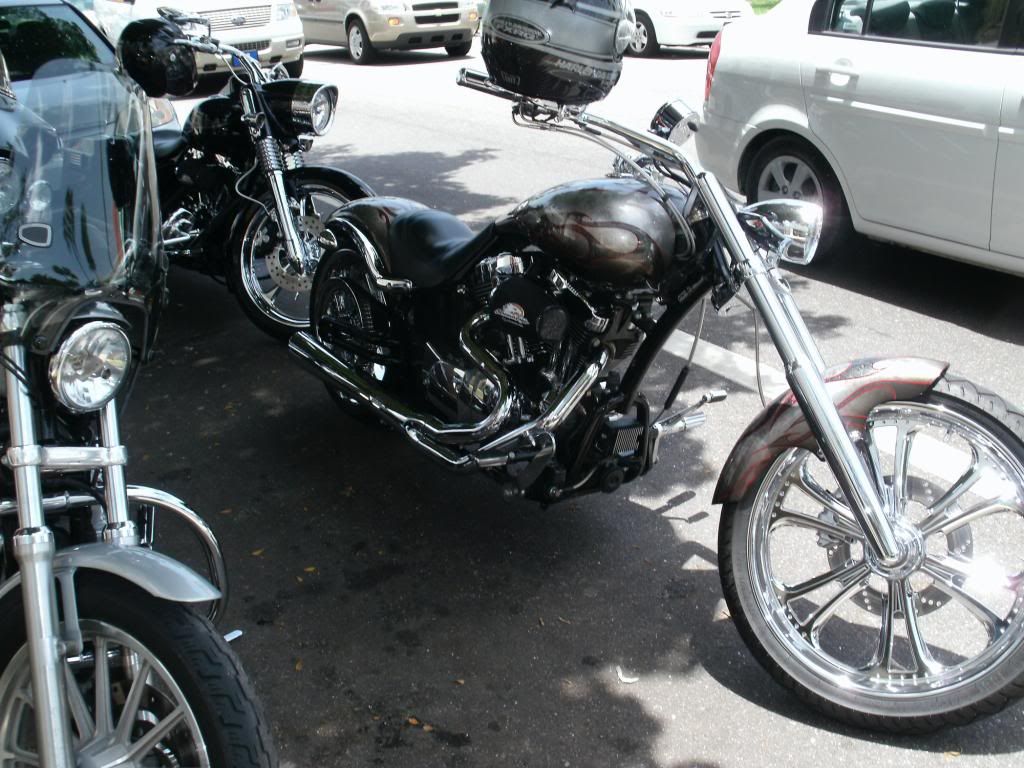 Neat Sportster! Maybe the nicest I've seen, thought it was a soft-tail at first!
Anyway, that's how we do a small chapter meeting down here.
Oh, and from Osco...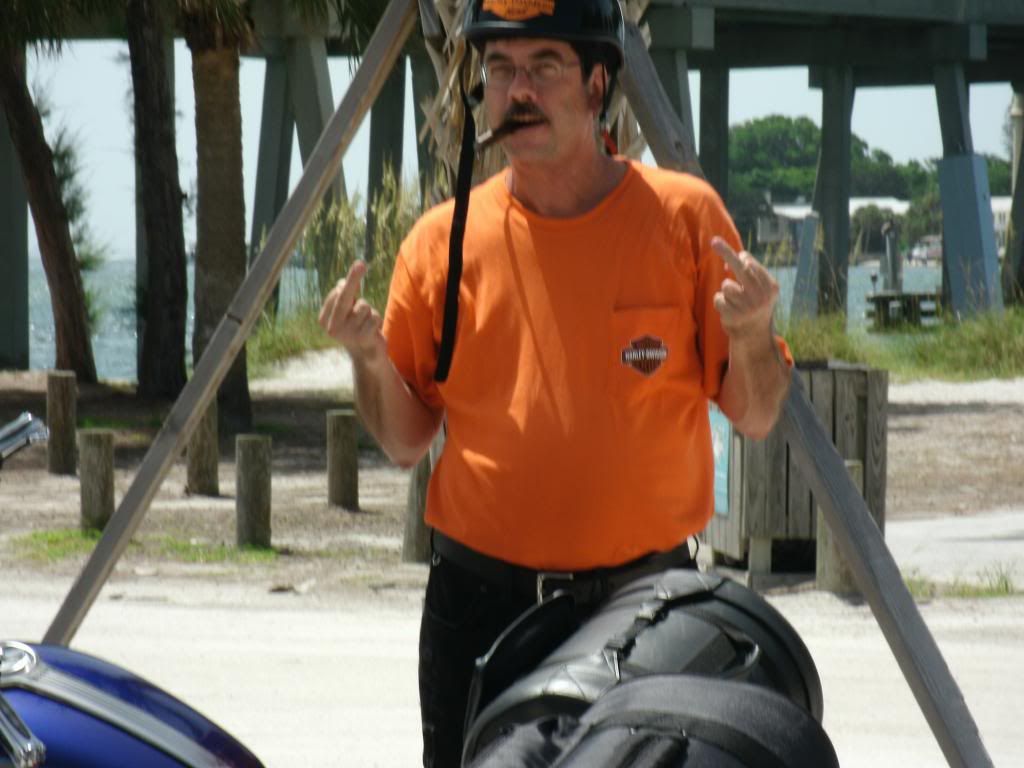 Sa-LUTE! Moooooooooooooooooo!
He got one of me saluting, too... check back later!