My bike. You all saw what it looked like at Paintsville, but this was it when I bought it.
Bought from Liberty HD, off EBay, for $6200. What you can't see is the corrosion all over the engine, and the rust
in every fastener, from sitting outside, ungaraged, it's entire life. The red paints is also a repaint job, with pealing clear coat at the tank strap from a leaking gas cap.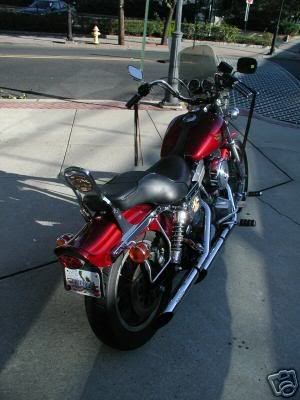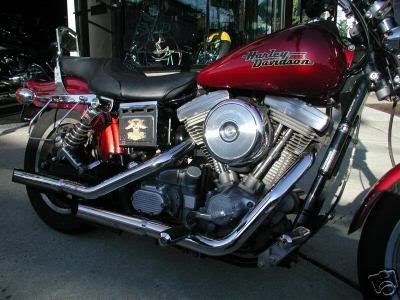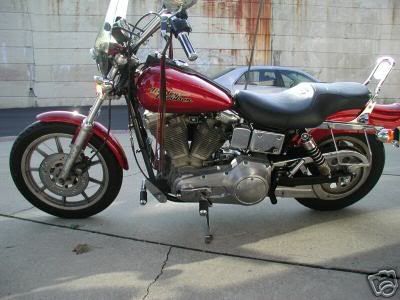 Now....