Since the use of the Kiehen CV carb, HD has used a plastic-over-brass insert. In the early 2000's, they finally went to all brass. If you still have a plastic one, they're prone to breaking and restrict flow, with their 1/4" inlet opening. I'll walk you through replacing it. I bought mine through
Hostmonster
, for $33 for two, with free shipping. MOst places are selling them for $30 a PIECE, not including shipping. Call it a free plug....whatever. Twice the proce is a rip-off, in my book.
This is the carb with the OEM elbow in place.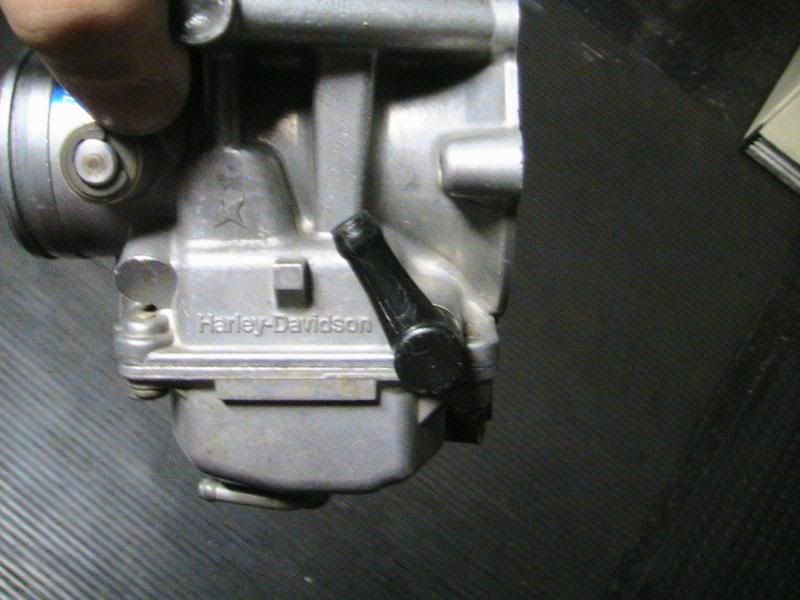 You want to mark the angle of the spiggot/elbow with a sharpie, then break the plastic piece off with pliars.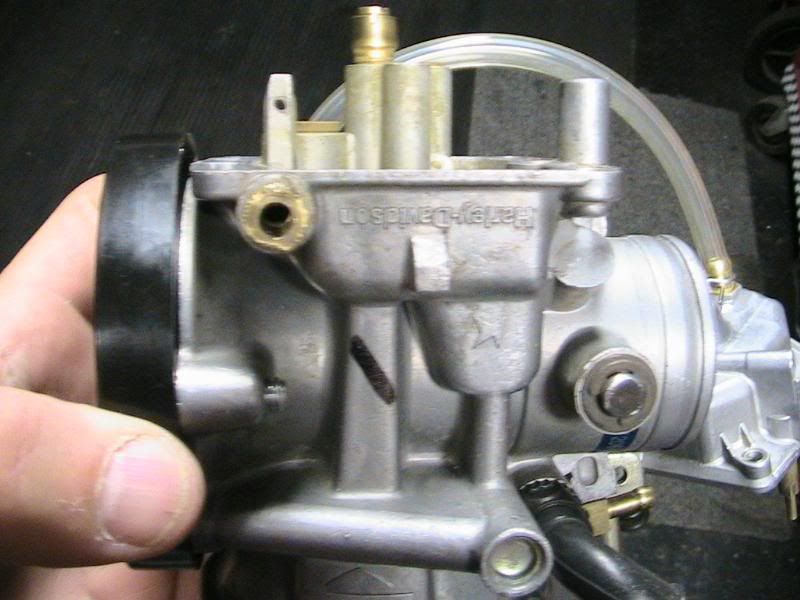 Then, take a 13/64" drill bit, and drill into the center of the brass fitting. You only want to go about 5/16" max. A piece of tape on the drill bit will gauge how deep to go.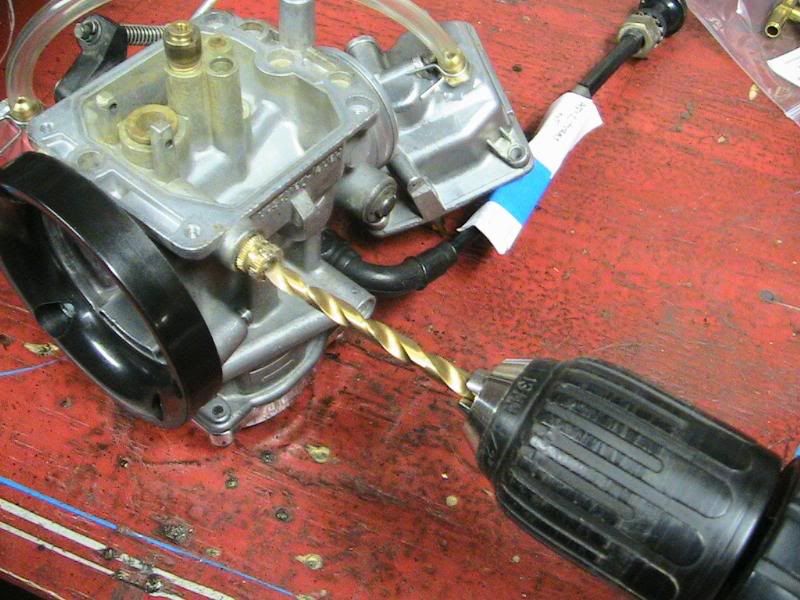 Afterwards, take a 1/4-20 tap, and tap the inside of the brass fitting with threads. Blow out any dibris. I removed the bowl, float and needle to do this to be able to easily blow the brass shavings out backwards, rather then into the fuel circuit.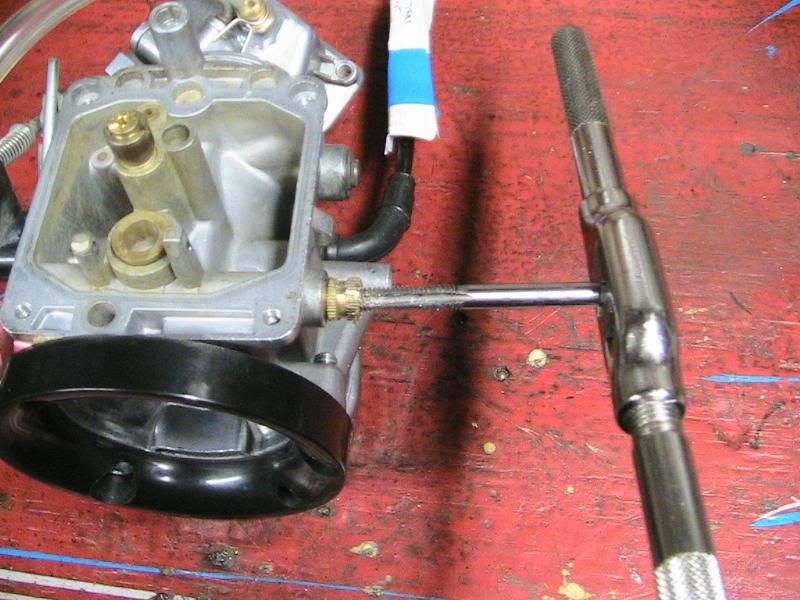 Next, I used a 1/4-20 bolt, a steel tube (A socket will work as well) ans some washers, and screwed the bolt into the brass fitting, and it works like a puller, and pulls the brass plug out. A longer bolt with a nut on it works better, however, I have this set up and it works well too. I'm sure HD sells a specialty tool for this.
Using pliars on the brass fitting *can*work, however, If it breaks off, the inside sleeve remains, and you can drill that out. Keep in mind, if you miss by a little, the carb body is now oversized and shot.