Our local Harley store had their first Chili Cook-off and it went very well. Games, contests, food, beer, car show entourage of Cobra's, bike test-rides and more!
MrM tested a Road Glide and fell in love with it. I think....One might be showing up to his house sometime next year!
Here are some of the pictures!
Here is the GM of the local store....Had to start off with this one because I know someone here is related to this gentlemen!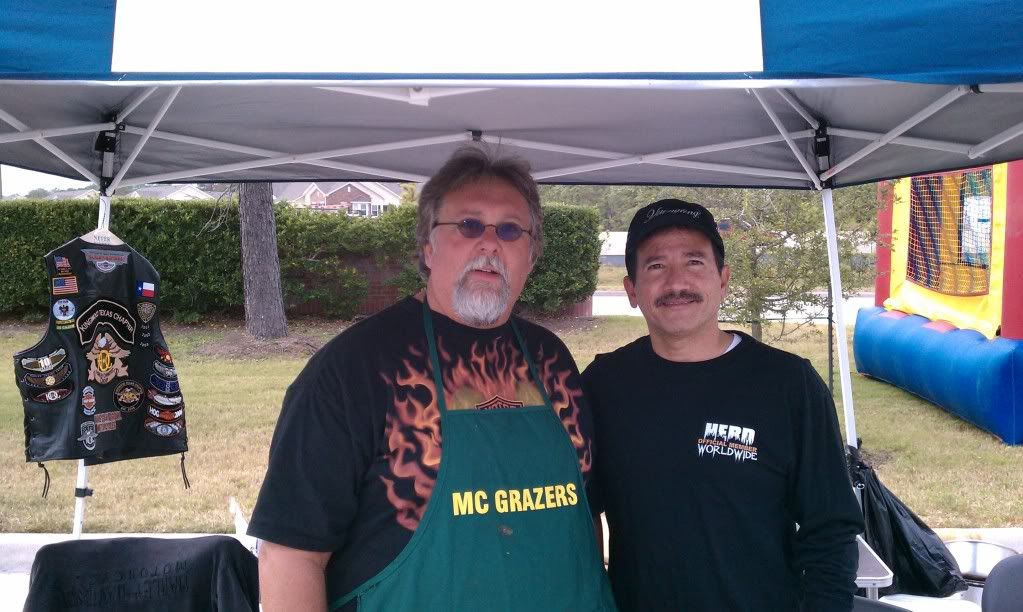 Then we have MrM, Fender bunny his wife and Mrs. displaying proudly the HERDSTOCK patch!