Just got back from the Bike Night at Boswell's HD in Cookeville, Tennessee.
HERD members #00132 ( Beer30 ) and #00075 ( DevilDogBagger ) were in attendance. Also Mrs DDB made the trip tonight for the festivities. Live music, hotdogs, hamburgers & cold beer. Lots of nice bikes were there, and plenty of people but does not compare to HERDSTOCK. Other than Beer30 and Mrs DDB I knew maybe 4 people there, but is was good to get out with the wife and drink a beer with my old buddy, btw thanks for the beer.
So Boss you can put a HERD meet flag on Cookeville Tennessee, as the HERD has officially poisoned that town.
Of course what would a Herd Meet be without the official salute.
DDB & Beer30's bikes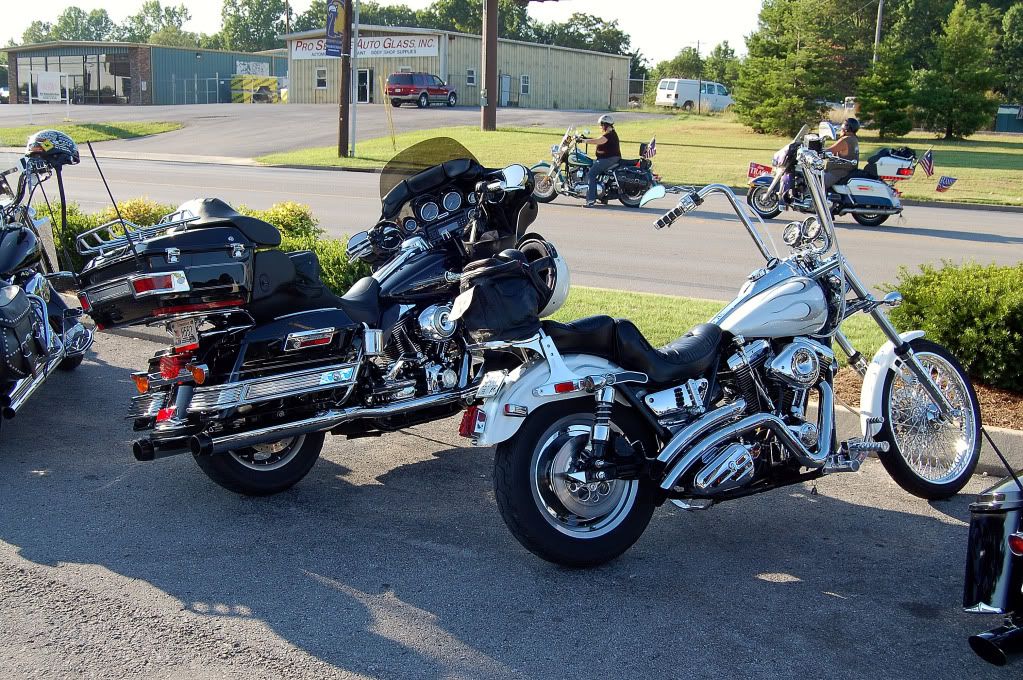 Boswell HD of Cookeville Tennessee.