Well, I knew my time would come on this bike but I didn't know it would be like this. My wife and I headed out to a local meet hang out to meet the Bosses (Frank and Sandra) for a little lunch. I installed some floorboard extensions last week that pushed out the boards one inch. I road with them last week with my wife and all was good. Today we took a route we've taken hundreds of times before but this time I laid it down. The turn is an up hill 90 degree. I went into the turn and heard the floorboard scrape then the back end popped up and slid around. My wife put her hands out and it pulled her off the bike while I held on and rode it out.
Thank God no one was hurt. I ran to make sure my wife was okay then picked the bike up and got it out of the street (I'm very strong! Well, that probably what everyone was thinking...Adrenalin!) . We had a lot of people check on us (all riders) but one guy, Greg, spoke to my wife and calmed her down. Greg, then took our minds off the crash by telling us stories about the all the times hes been there. He then went the extra mile by riding with us (on his own bike, I know y'all already) to the place we were going even though he had just left there.
I dont really care what happens to the bike but I never want my wife to get hurt or loose the love of riding with me. I really think Greg helped me with the second one. I want to also say thanks to Frank and Sandra for all the kind words and concern. Jenny (wife) is cool, calm, and telling me not to worry, "It can be fixed." What a trooper!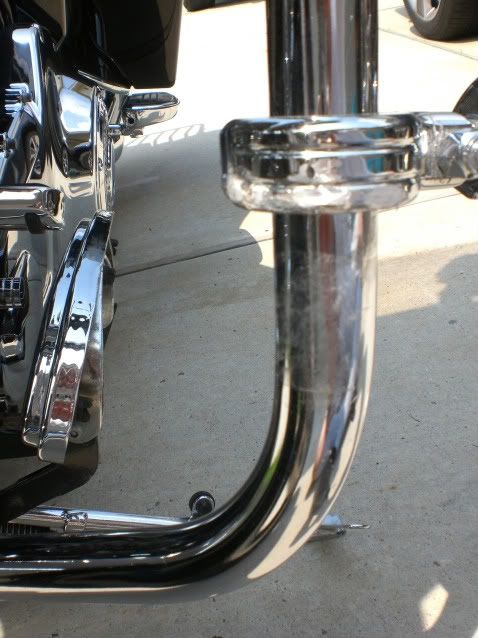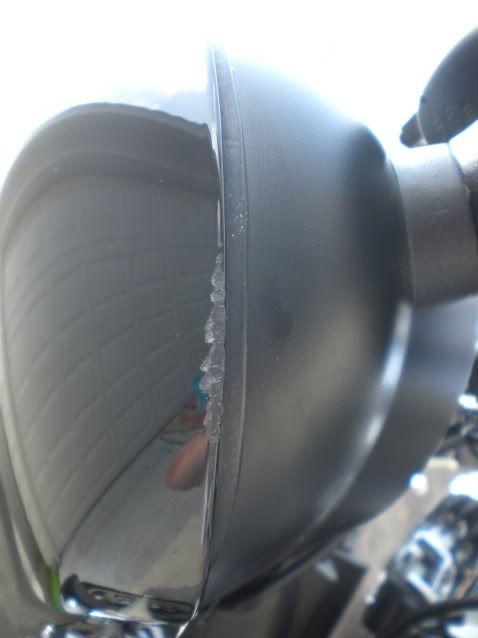 Here's a shot of the floorboard mount. You can see once it hit the ground it took a beating. Extended boards + 90 degree turn + extra passenger weight = lower board height....where was my head!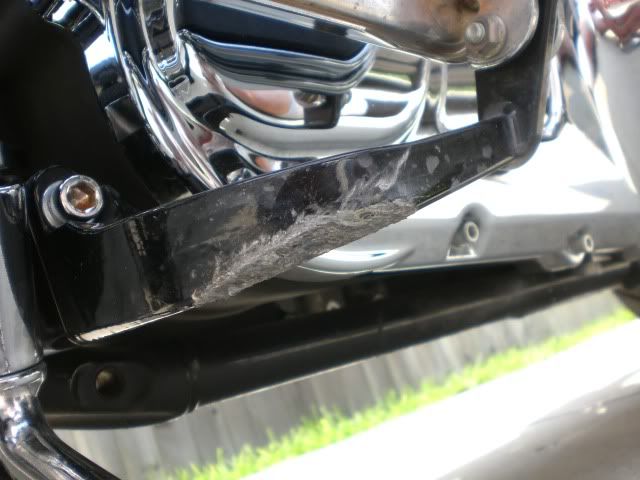 Back damage.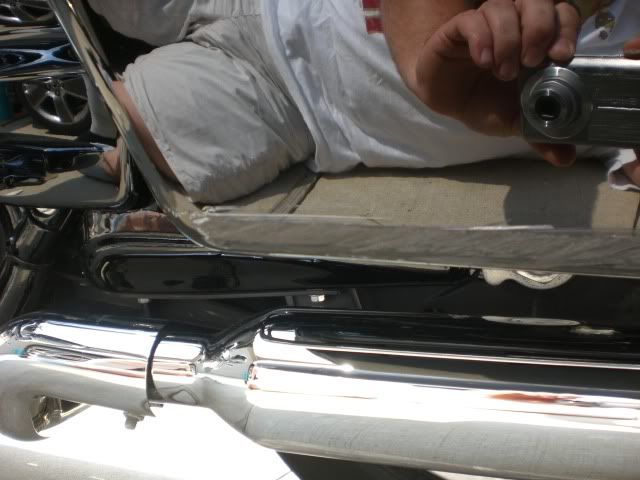 Well it was some shinny paint work....for real I'm not angry, I always look like that!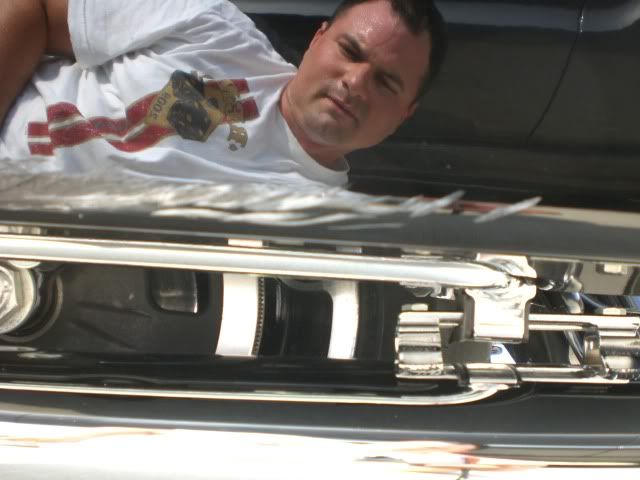 Hell, I even got the muffler!
Well, with all that most parts have been ordered and the bag is off to the painters tomorrow.