A local fallen SOLDIER - Kingwood folks line-up at the beginning of the main street (Kingwood Dr.) with flags and up to the Ceremonial Church.
Talk about support from the locals which they were talking about an organized but yet over-crowded in some locations.
We the PEOPLE show Love and Respect to the family. What they call
"Great Display of Pride of Country and a warm Huddled Hometown Spirit".


This is us showing our support - Starts off with Mrs. and Teddy.

Mr. Boss holding the Flag -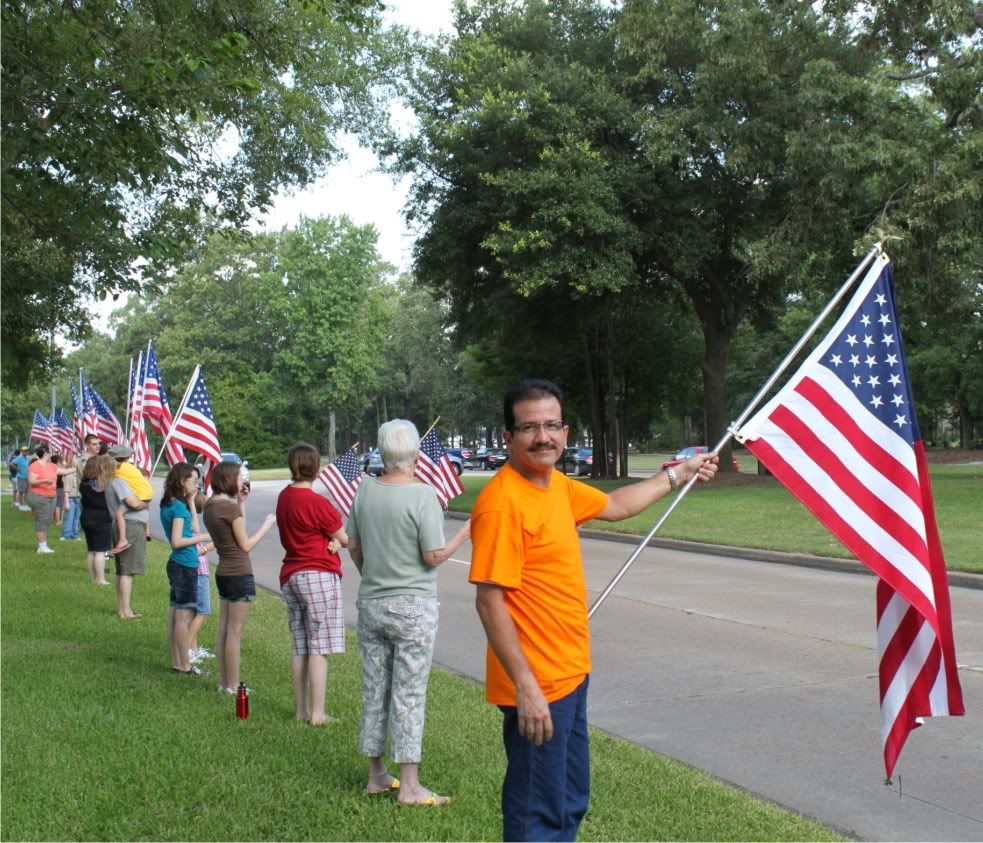 The beginning of the pass-through -
The MEDIA -
The Harley-Davidson Bikes roll first -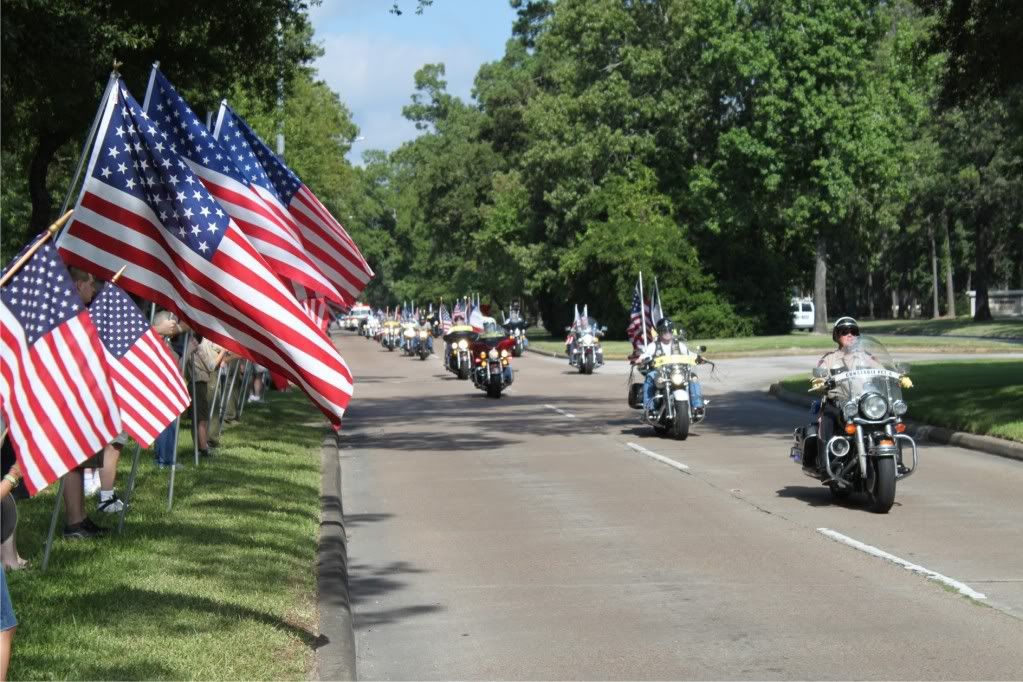 The immediate family -
And also the sorrow -