These pics are from the storm that came thru our town last night around 9:30pm. Sorry for the quality. I snapped them quickly this morning with my iphone.
This is the neighbors 85 year old Oak tree.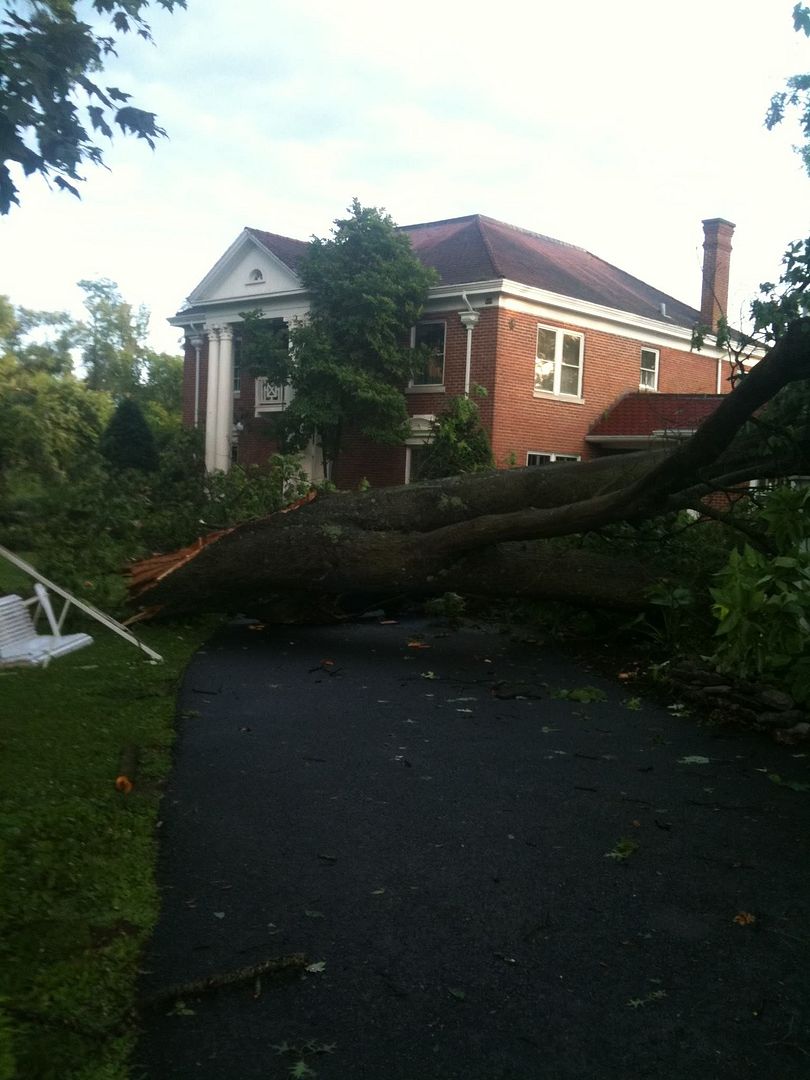 This is where the big Oak split from.
This is my little trees compared to the Majestic Oak.
This is a Bradford Pear. They are always the first to go.
This is an old Dogwood tree that was beautiful in the spring.